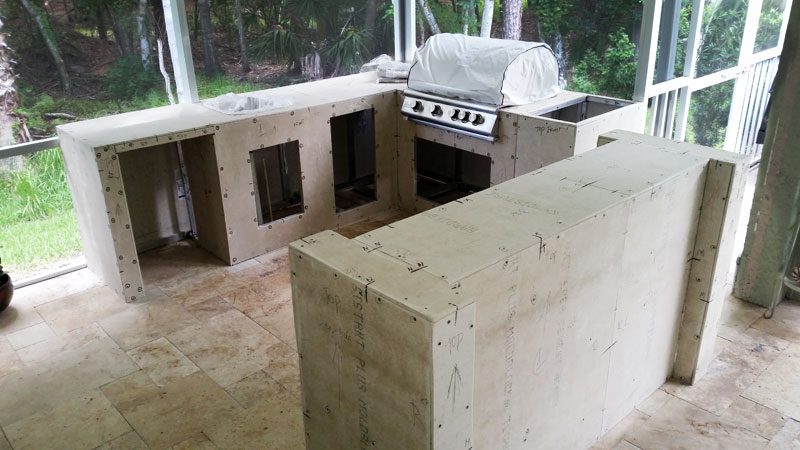 The Best Memories Happen Outdoors
Outdoor Florida Kitchens by DeWitt Business
We specialize in building custom outdoor kitchen frames made of aluminum tubes 1″ x 1″ x 1/8″ welding and cement hardieboard. The product is ready for a final finish of choice, be it stucco or stone. Priced from $155 to $175 per linear foot outside perimeter. Price includes material and labor. No additional costs or computation is necessary.
Compare our pricing with Home Depot and you'll want a Outdoor Florida Kitchen by DeWitt Business.
Making an L shaped design custom outdoor kitchen is also possible with griller and fridge as the long arm and the sink which will serve as the shorter arm. This kind of design has an advantage of the extended countertop at the shove for a very convenient workspace too. This kind of design can also be freestanding or it can also be installed within the back wall of the house.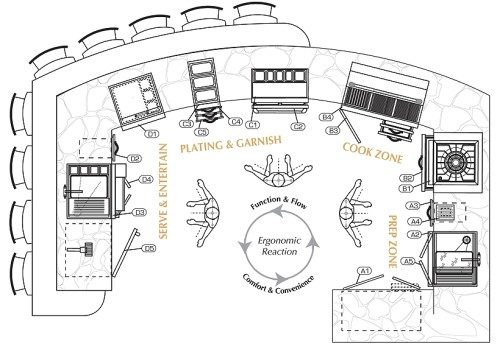 Having an custom outdoor kitchen these days is just a mere extension of the inner house. Patios are also known as an outdoor room, it is also becoming one of the family rooms that not just contain a griller and few patio chairs but some patios today also have built in kitchens with fridge, sinks and storage spaces as well. Any shape or configuration can be made for an outdoor kitchen.